Albertslund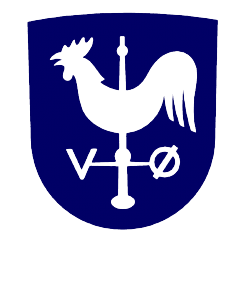 (Denmark)
It is a modern city of 30,000 inhabitants, about 15 km west of Copenhagen.
The coat of arms of the town depicts a rooster, the emblem of agriculture. The coat of arms was created by Gunnar Westman in 1971. The letters V and Ø in the coat of arms represent the original small villages of Herstedvester and Herstedøster.
Cooperation Říčany – Albertslund
1992 - First contacts made and partnership agreement signed
The cooperation focuses mainly on culture and tourism, sport, environment and exchange of experience in the field of local government.